...2 new creations.
This first necklace I didn't completely create on my own; I added and modified the necklace. It was originally just a plain black necklace with some layers of beads. The necklace broke so I decided to add some color to it and reconstruct it. I wish I had taken a before picture, but I didn't.
I added the purple beads intertwined with ribbon and re-layered the black beads that were already there. I like it much better now! Give something broken and plain some color and reconstruction and this is what you get-- WA-LA!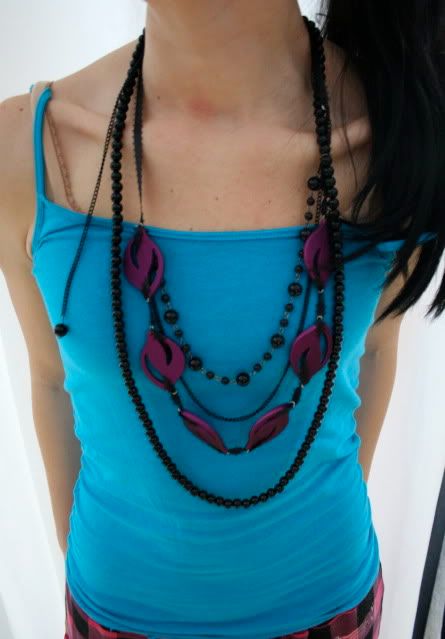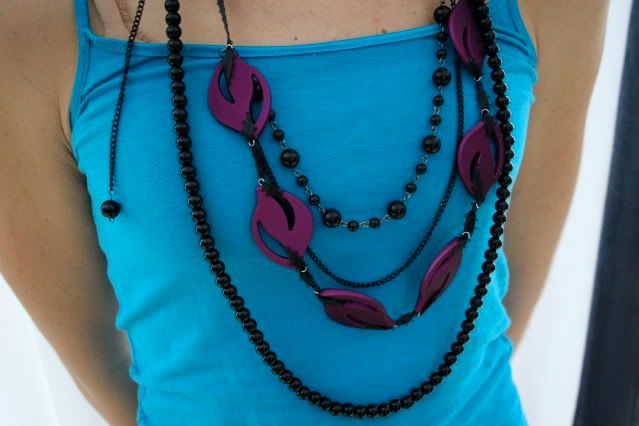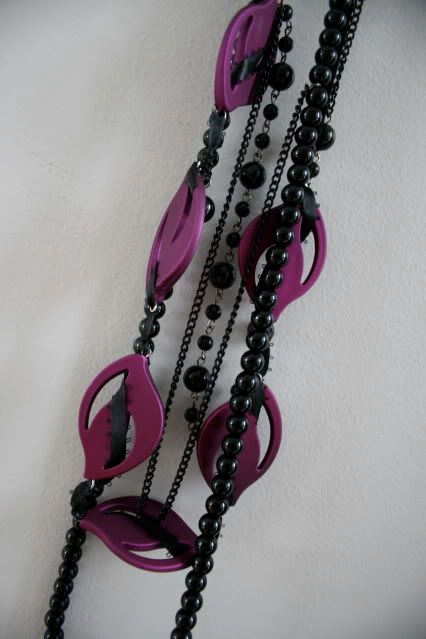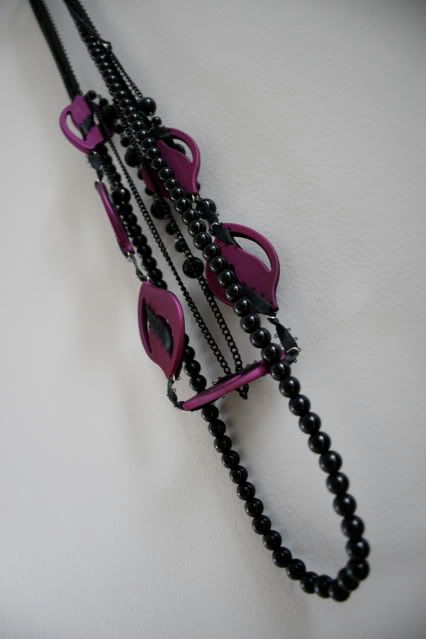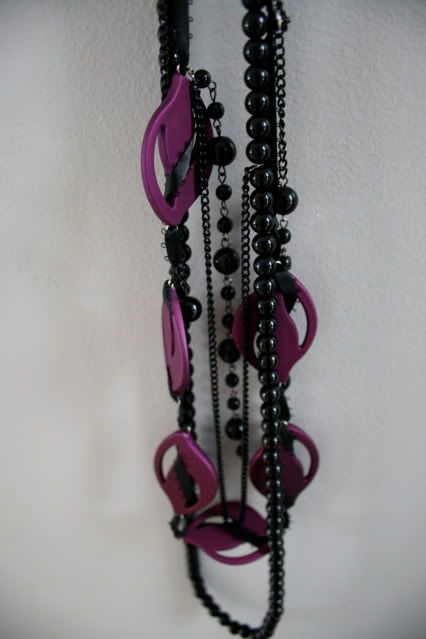 This 2nd necklace makes me

very excited!
It's a little out of the box, but I like it a lot.
It includes, color, ribbon, chains, and pretty beads.
This one took me sometime to create, but I'm happy with the end result.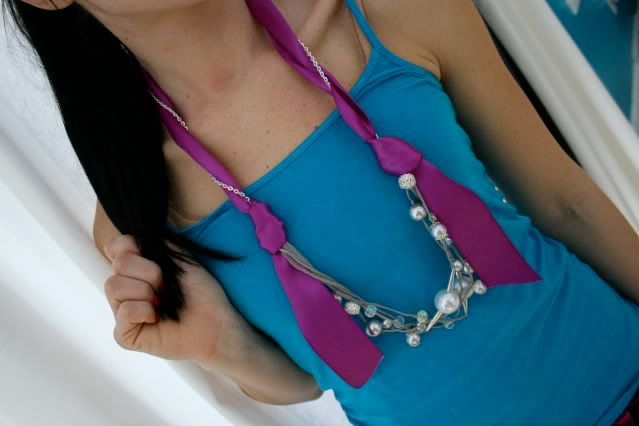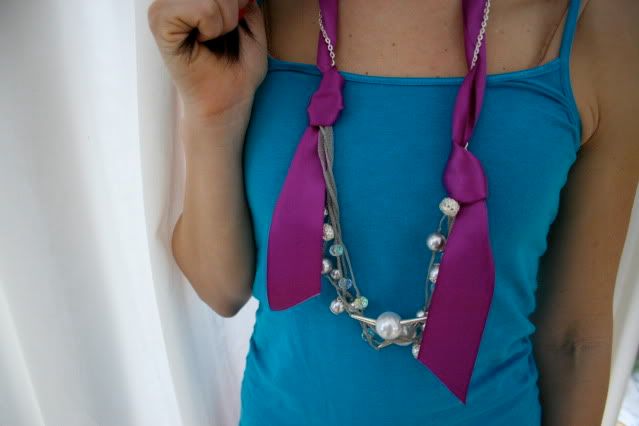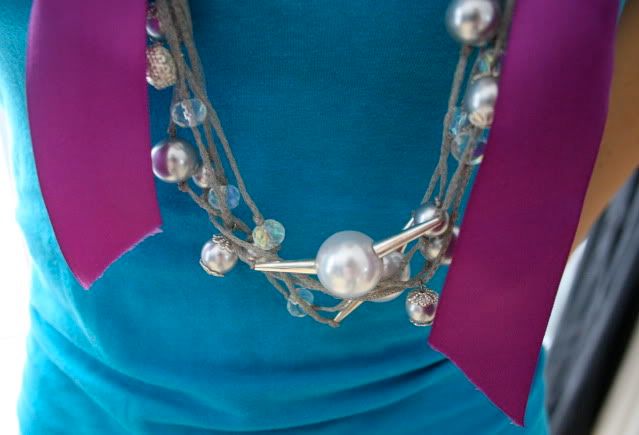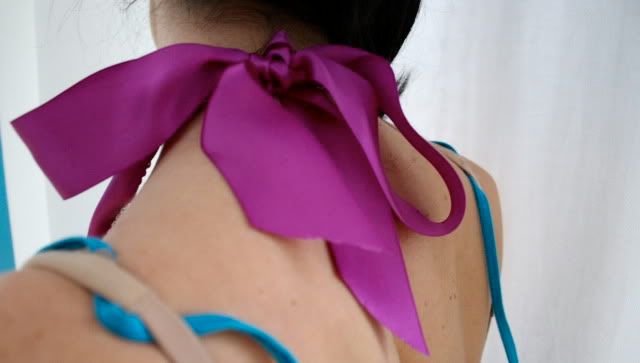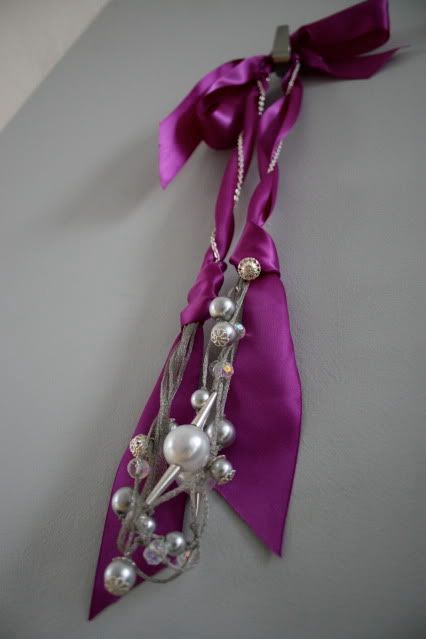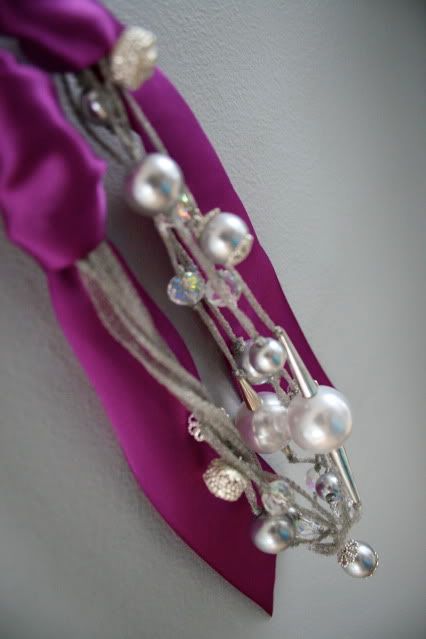 {Creations created 2 weeks ago}